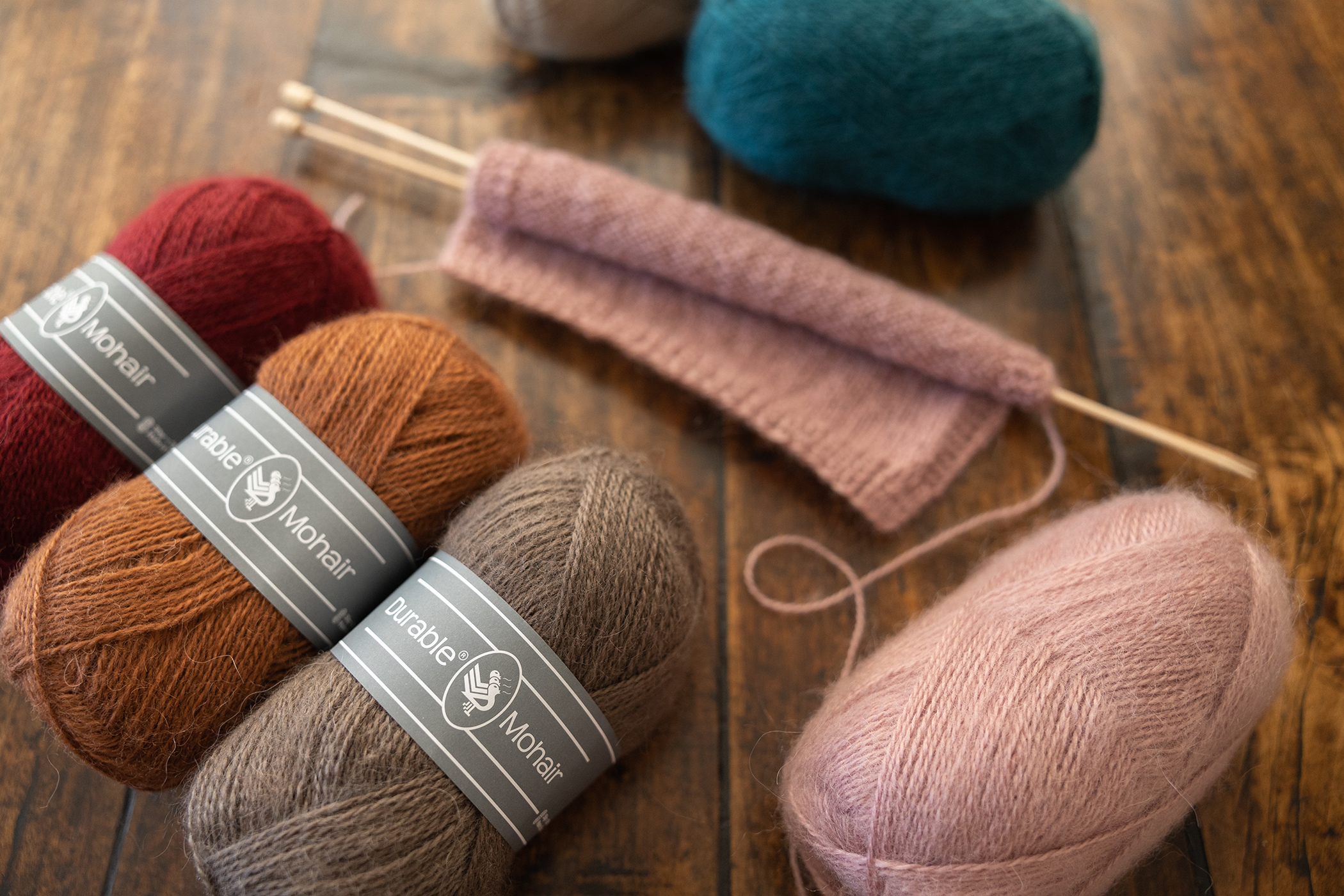 Durable Mohair
Time to add a new yarn for a nice and warm fall this year! Durable Mohair, a luxurious 25% mohair, 55% premium acrylic and 20% wool blend.
Mohair comes from the Angora goat and is known for its sheen, resilience and comfort. The mohair fibers have excellent insulating properties as well as moisture-wicking properties, which makes it perfect for winter and summer projects. The soft acrylic fibers match very well with the mohair fibers and creates a warm, soft and light yarn, which is very suitable for garments, like a warm sweater or comfortable cardigan. But of course a beautiful wrap or shawl is a good option also!
Durable Mohair, 50 grams and 190 meters per ball is available in 19 lovely and trendy shades.