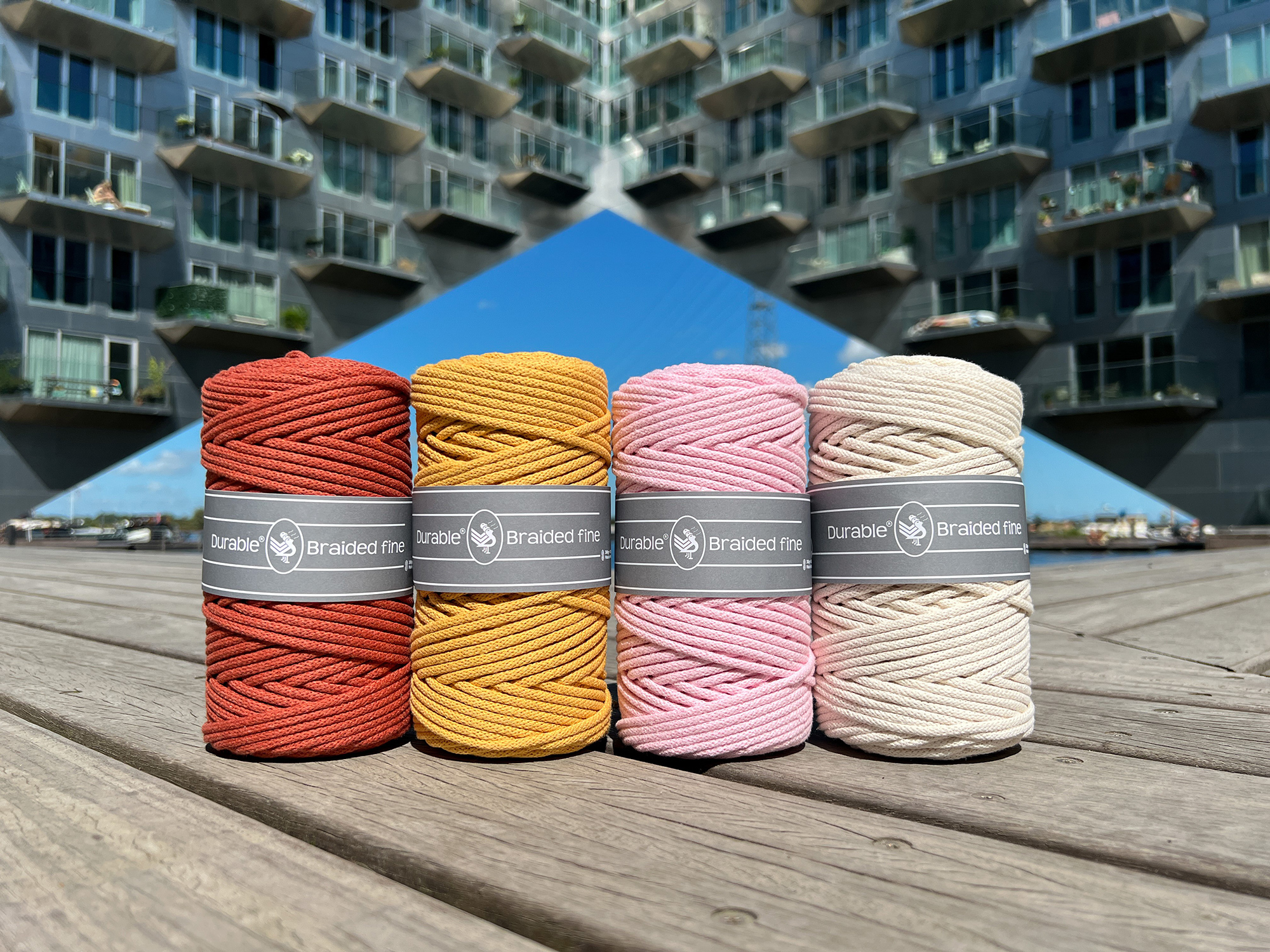 New! Durable Braided fine
Our Durable Braided 3mm cord is a perfect yarn for making home deco items such as baskets, plant hangers, bags, cushions and wall hangings. The inside as well as the braided outside of the cord is made with 100% recycled cotton and Oeko-tex certified, meaning it's free from harmful substances. Which also makes this yarn a good choice for projects like macrame pacifier clips and other baby items.
Durable Braided fine is available in the same 19 trendy and natural colors as Durable Braided, our 5mm cord. The yarn comes in easy center pull skeins, which prevents the yarn from tangling and making it easier to stack multiple skeins on top of each other.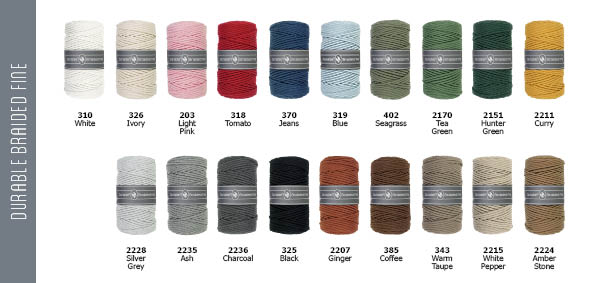 Durable Braided fine comes in 300g/100m skeins. The recommended needle size 6-8mm.
Download images and data of this yarn here.

* The cotton is 100% recycled and the yarn is Oekotex standard 100 class 1 certified. This certification indicates that the yarn does not contain harmful substances that can be harmful for your health and the environment. Product class 1 is the highest class and includes textiles and textile toys for babies and toddlers. This means that Durable Braided is very suitable for children's projects.
Specifications:
Weight: about 300 g
Length: 100 m – cord size: 3 mm
Blend: 100% recycled cotton
Needle size: 6 - 8 mm