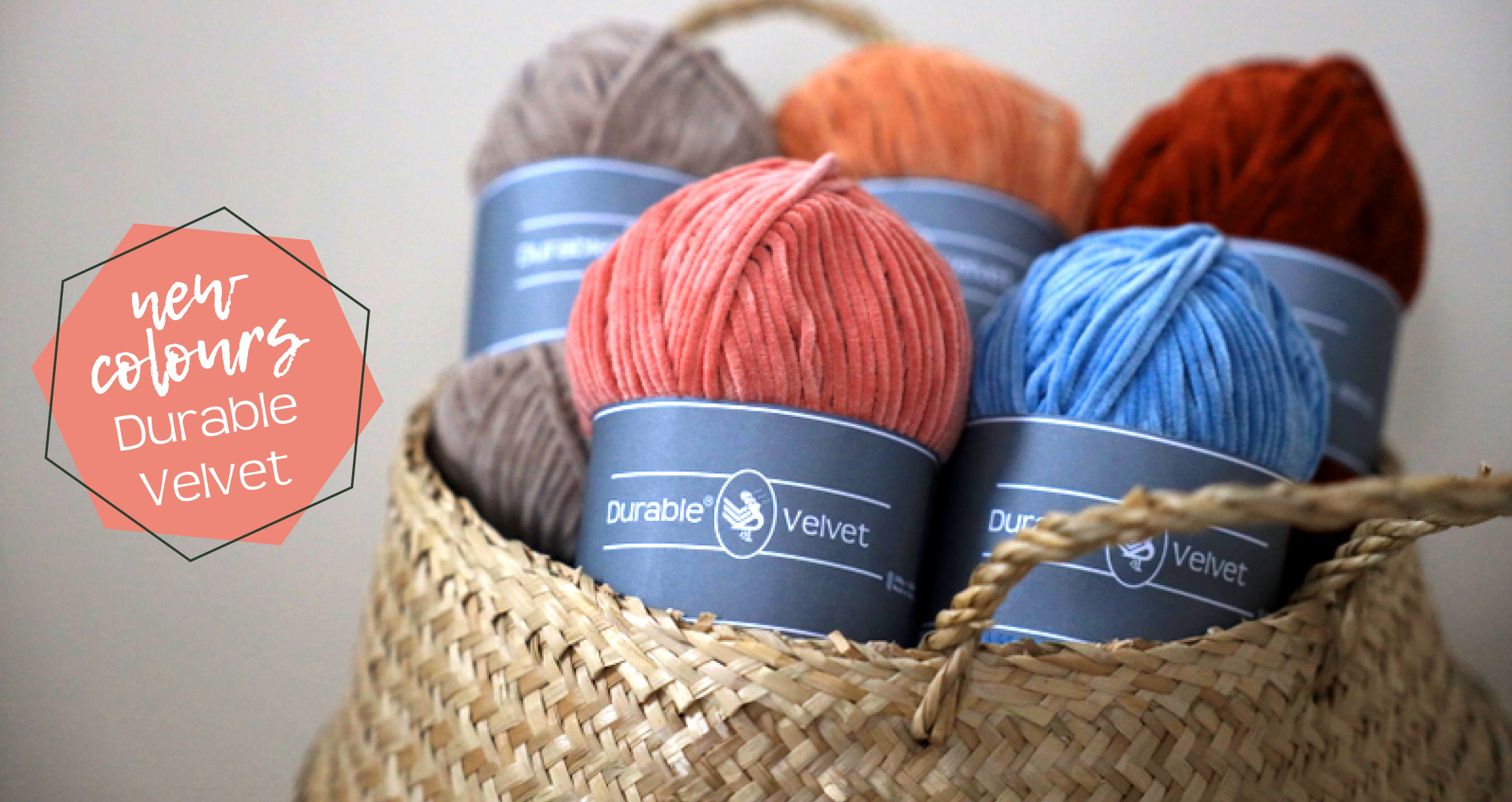 The new colours of Durable Velvet
Good news for fans of our cuddly Durable Velvet yarn. The colour palette has been expanded with 12 new colours! Velvet is a wonderful soft chenille yarn and suitable for projects like soft toys, pillows, blankets and lots of other home deco items. The high fiber density makes this yarn super soft and gives it a luxurious look.

Because of the addition of 12 new shaded to the range, Durable Velvet is now available in 32 striking colours. A suitable shade can be found for every type of project. Velvet is made of 100% polyester and comes in a chunky balls of 100 grams / 180 meters.
Discover all new colours on our shop, they are now ready to pre-order and will be shipped on monday 22nd of February.