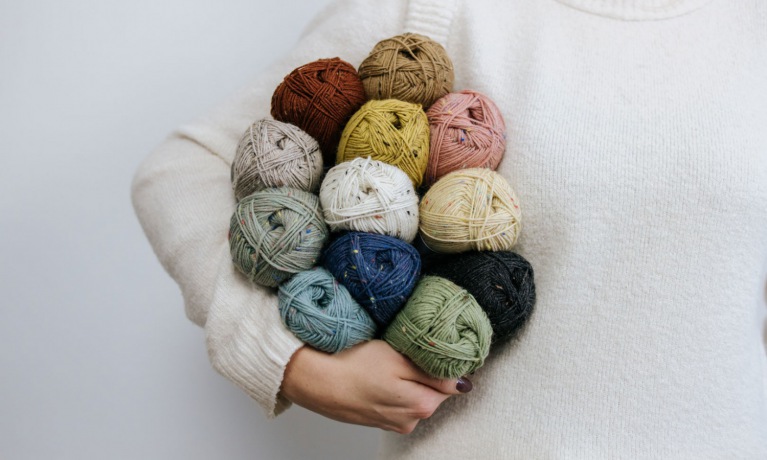 NEW Durable Soqs Tweed
With Soqs, Durable introduced a strong and soft sock yarn. Besides the addition of new unicolors, 12 colors of Soqs tweed is introduced.
Soqs tweed is a mixture of superwash wool, polyamide and a small part viscose. The yarn has a beautiful tweed effect. This works well for plush toys, fair isle projects or a pair of playful socks. Soqs tweed can be can be combined with the unicolors for an even wider range of possibilities.
A 50 gram ball contains 210 meters and the recommended needles are 2.5 to 3mm. Two balls of yarn are sufficient for a pair of socks. Combine the different colors for more colorful projects.
Free patterns are available on the Durable website to support the sale of Soqs tweed. The patterns for the unicolored Soqs can also be used for the tweed colors.