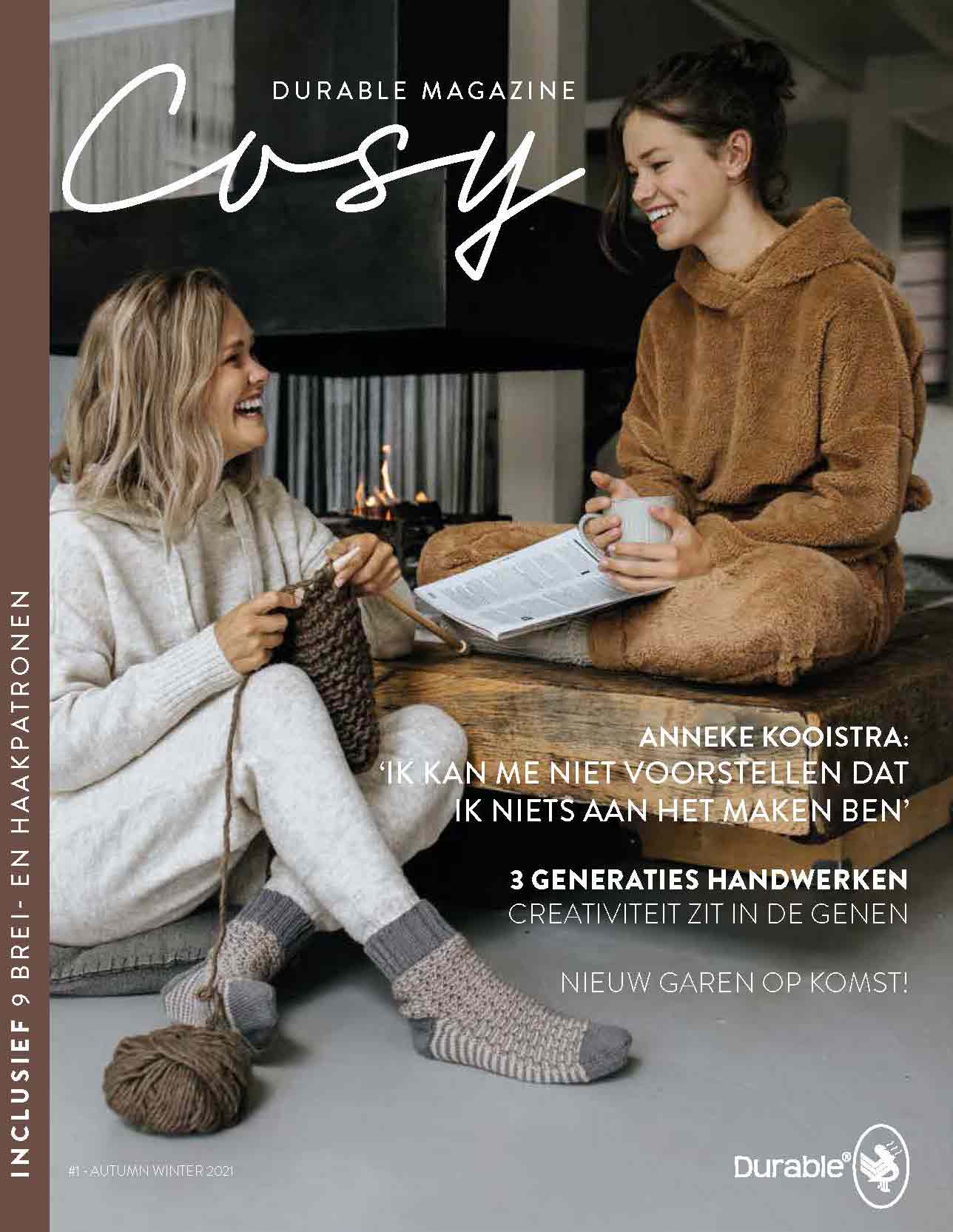 Durable Magazine - Cosy
This very first edition of the Durable Magazine is themed 'Cosy', and offers plenty of inspiration for the colder days. You will find nine patterns that range from smaller projects like rag doll 'Emma', the Lacy Dots socks and cuddly dog Bo, to larger projects like a super soft cushion of Durable Velvet, a yummy Chunky blanket and the warm Dots in Square Poncho. The colorful Granny Scarf and Blocks 'n Stripes Sweater brighten up dark days again, and the Autumn Mosaic Headband is the perfect addition to the upcoming CAL.
Besides these patterns, you'll find tips for reading patterns in the magazine, a tutorial on 'meshing' with support via Youtube, a personal interview with Anneke Kooistra and beautiful stories from three creative generations. Even more inspiration in the form of the newest colors of the season, Christmas ideas, a delicious seasonal recipe and news about the latest trends and articles. In short, a delicious magazine for the autumn and winter.
Product details:
Publisher: Durable Yarn
Pages: 64 (68 incl. cover)
ISBN Dutch: 9789082741353
ISBN English: 9789082741360
Recommended retail price: €7.50
Sales are per 5 pieces