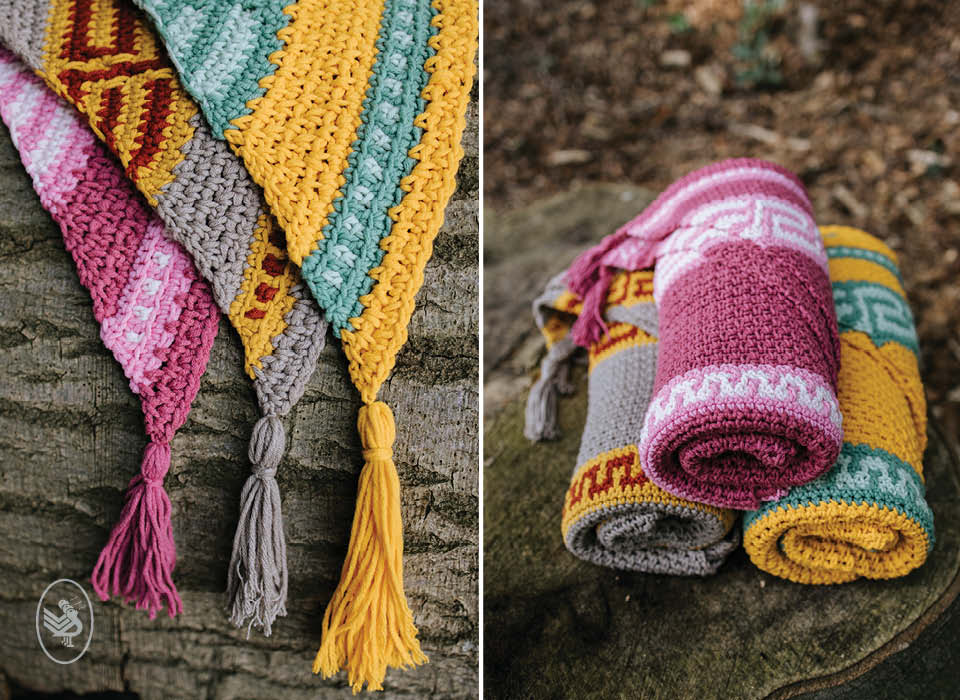 Durable Autumn Mosaic Shawl CAL Packages
This fall, Durable comes with a lovely warm CAL (Crochet Along), the 'Autumn Mosaic Shawl'! The shawl is colorful, has a generous size and is made with the soft yarn Durable Cosy fine. The cool mosaic pattern completes the shawl. In 5 weeks we will work together with the followers towards the end result and you can enjoy a happy and warm autumn. Launch & promotion
The new Durable Magazine will also pay attention to this CAL. On Friday 22 October, the CAL will be announced on the social media channels of Durable (Facebook and Instagram), after which the presale of the CAL kits can start. The magazine and CAL kits will be available from Monday 25 October. The CAL will start on Thursday 11th November.
Patterns
For this CAL a special Facebook group has been created in which the patterns will be published. The designer will be in this group to help with any questions you may have. Stay informed and become a member of the Facebookgroup.

In addition, the patterns will also appear on the Durable website, found on our special Durable CAL page. On this page you can already find the information document. The patterns are available in Dutch, English (US and UK), German and French.