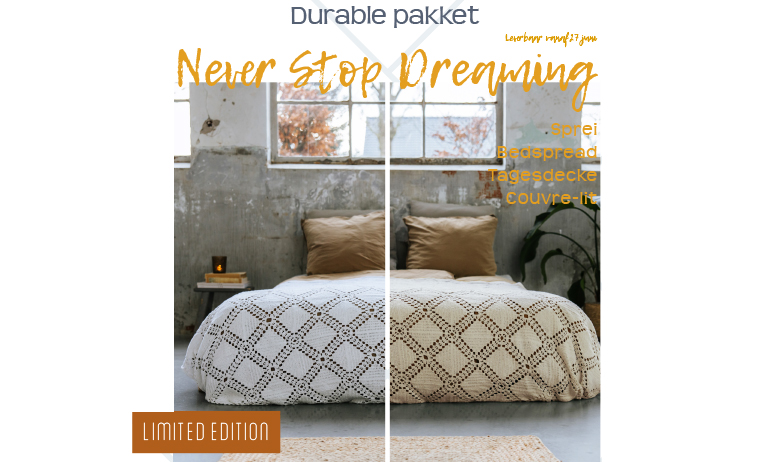 Durable Never Stop Dreaming crochet kit
Durable crochet kit 'Never Stop Dreaming' is a limited edition kit of a cotton bedspread. It's a beautiful kit to make a timeless bedspread that will last for generations.
The design of this beautiful bedspread was done by Jolanda and Naomi from Haakplein. The pattern is inspired by the popular bedspread designs from the Durable crochet books of the 1980s. This stylish bedspread measures no less than 200 x 220 cm, making it suitable for almost all double beds. Designed for the Durable knit cotton no.8, the bedspread is available as a kit in white and ecru.
The package contains enough yarns for the large bedspread, a matching leather label from Durable and a beautiful pattern book in four languages: Dutch, English (UK & US), German and French.
Crochet hook recommendation for this design: 2,5mm
The kit will be delivered from June 27th
Please note that this kit is limited and will be available while supplies last.